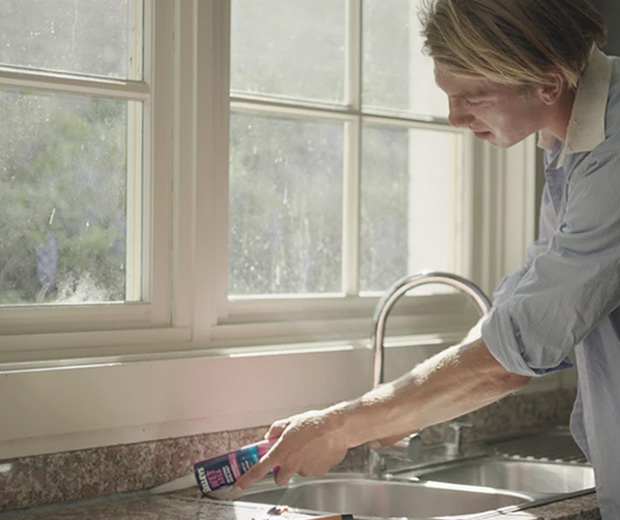 The most important part of installing a splashback is sealing it !
If water falls behind, it can create mould, rot and can trap dirt. It's super easy to prevent this is using a Selleys Wet Area White. Check out the tips below!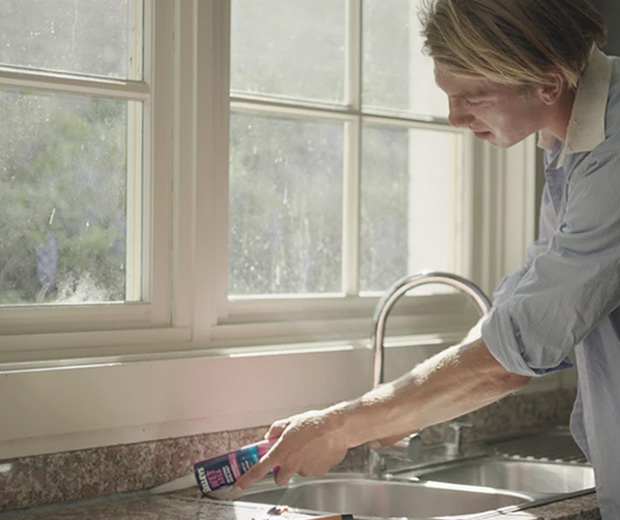 What You Need
Selleys Wet Area White 

Caulking Gun

Thinner

Wahi Tape

Clean Cloth

Spatula

Scraper
Step-by-Step Guide
Remove the old silicone using a knife or blade and then scrape away residual silicone.

Ensure surfaces are clean and dry. 

Tape both sides of the gap before you begin sealing to ensure a neat finish

Attach the supplied nozzle on the pierced tube and cut the tip of nozzle at 45 degree angle.

Apply on needed surface and, smoothen with a scraper or spatula. 

. Once applied, peel of the masking taped along the perimeters for a clean finishing & leave the sealant to dry for at least 2 hours before using the area. 
Handy Tips
Clean up excess sealant before it dries out with a cloth dampened in thinner.

The sealant will cure fully in 24 hours and you can carefully trim any excess then with a blade.